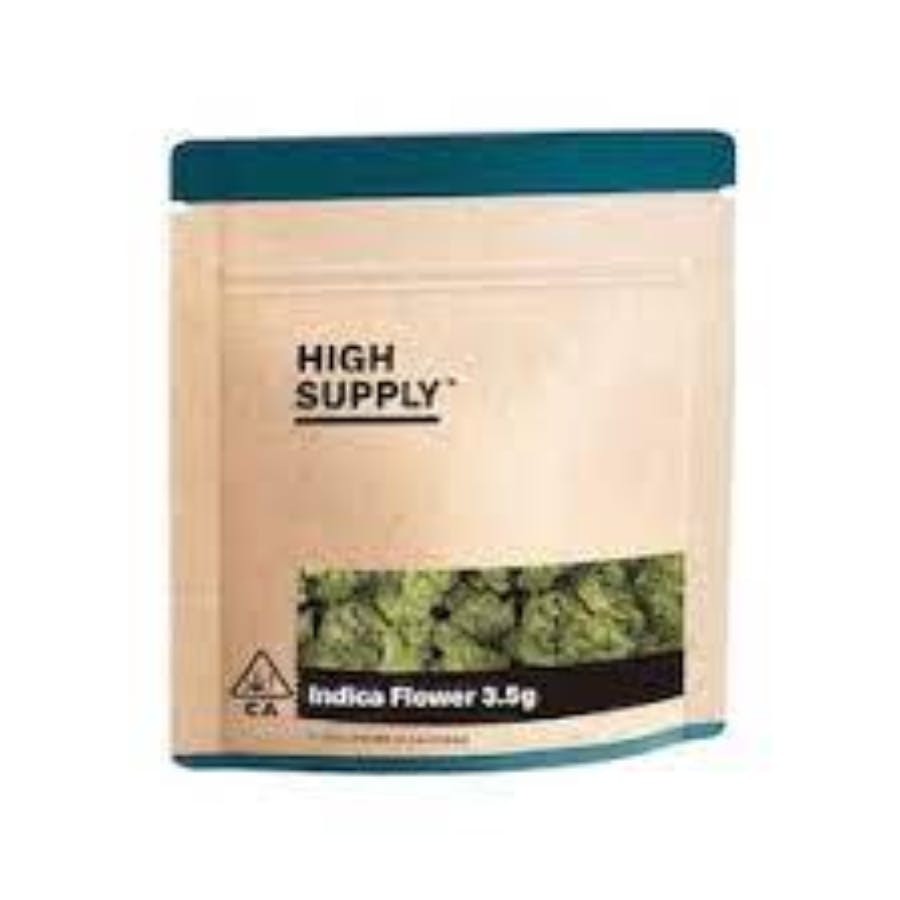 Brand: High Supply
Sugar Plum Sunset | High Supply
Sugar Plum Sunset by Cresco Labs brings back-to-back Bubba Kush genetics together with potent results. The funky undertones of Pre-98 Bubba Kush are enriched by the floral aromas of Katsu Bubba's phenotype mother. Its generous trichome density and hues of purple foliage give the strain an appetizing appearance alongside pain mitigating effects that relax the mind and body without being excessively sedative. Enjoy this 90% indica later in the day to maximize this strain's deep physical relaxation.
Effects
Relaxed
Sleepy
Happy
View Product Testing Data
THCA (Δ9-tetrahydrocannabinolic acid)
23%
THCA (Δ9-tetrahydrocannabinolic acid)-23%
THCA is a cannabis compound with a laundry list of potential mental and physical health benefits. THCA is the non-psychoactive precursor to THC, the most famous cannabinoid of all. While THC is responsible for the psychoactive "high" that so many of us enjoy, THCA has shown great promise as an anti-inflammatory, neuroprotectant and anti-emetic for appetite loss and treatment of nausea. THCA is found in its highest levels in living or freshly harvested cannabis samples. For this reason some users choose to juice fresh cannabis leaves and flowers to get as much THCA as possible.
"TAC" - Total Active Cannabinoids
24.9%
"TAC" - Total Active Cannabinoids-24.9%
Total active cannabinoids represent the total amount of active cannabinoids at the time of lab testing. This total of active cannabinoids considers all of the active compounds that the product holds.
About the brand :
High Supply
Quality weed for those who always look for more out of life.