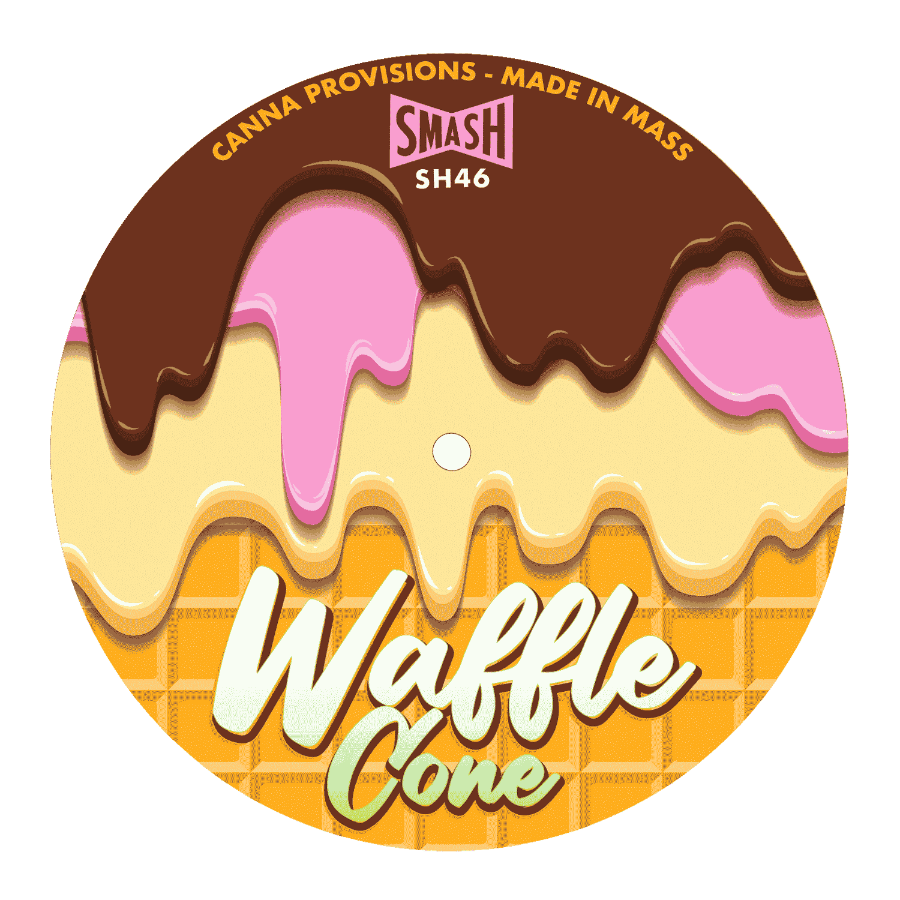 Brand: Smash Hits
Waffle Cone | 1g Buds | Smash Hits
Classic indica lovers can rejoice as hard as flavor seekers with the Smash Hits cut of Waffle Cone. Grown for its impressive lineage, and sweet sugar cream and toasted nuts flavors that are kissed by tart cherries and fruity bouquet, this is a heavy hitter that starts heady, social, and chatty and slowly brings on big, heavy body effects and head-to-toe relaxation. Stellar genetics + Chemdog and the Smash Hits team make this an all star strain. FAMILY HISTORY: Jet Fuel Gelato x Dosilato PALATE: Toasted nuts and ice cream cone sweet, with cherries and sugar fruit. EFFECT: Heady and social with physical tingles that slides into couch-lock heavy, with stimulating mind euphoria and positive head-to-toe relaxation.
Effects
Relaxed
Sleepy
Happy
View Product Testing Data
THCA (Δ9-tetrahydrocannabinolic acid)
23.24%
THCA (Δ9-tetrahydrocannabinolic acid)-23.24%
THCA is a cannabis compound with a laundry list of potential mental and physical health benefits. THCA is the non-psychoactive precursor to THC, the most famous cannabinoid of all. While THC is responsible for the psychoactive "high" that so many of us enjoy, THCA has shown great promise as an anti-inflammatory, neuroprotectant and anti-emetic for appetite loss and treatment of nausea. THCA is found in its highest levels in living or freshly harvested cannabis samples. For this reason some users choose to juice fresh cannabis leaves and flowers to get as much THCA as possible.