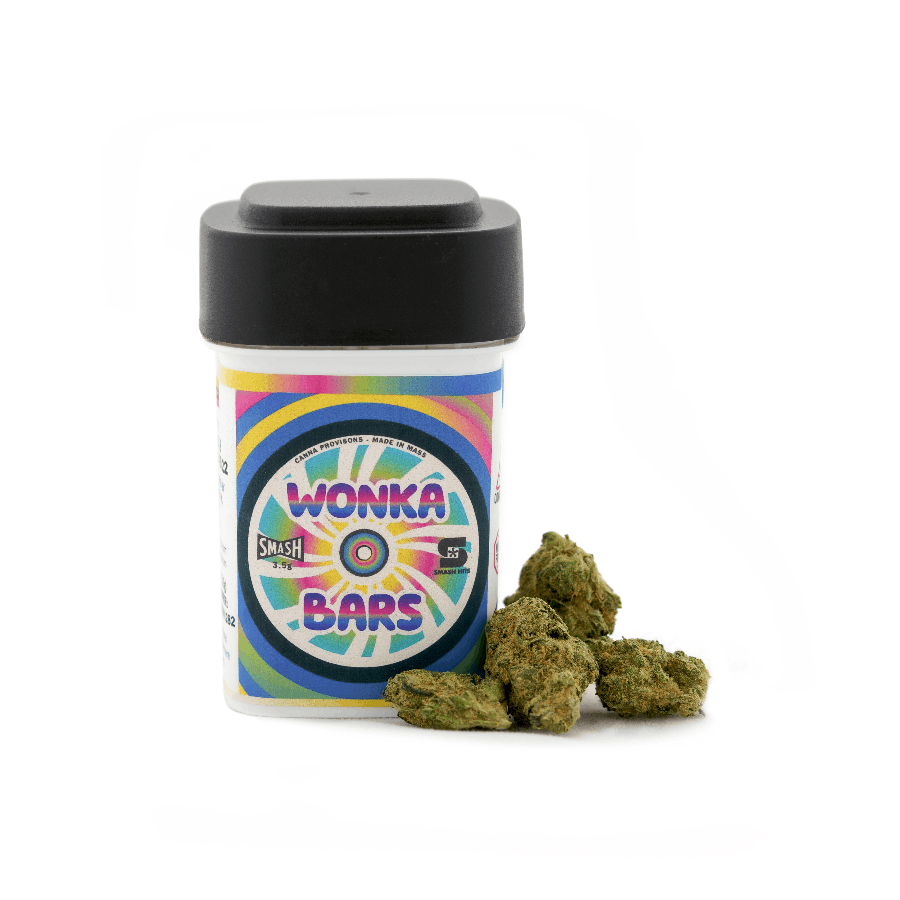 Brand: Smash Hits
Wonka Bars | 7g Smalls | Smash Hits Platinum
Taking something like Chem D and crossing it with GSC was a winner by itself. But taking that resulting cross – GMO – and crossing it with Mint Chocolate Chip yields sugar and walnut tasting deliciousness that is kissed with mint on the exhale of this smooth and flavorful strain. Wonka Bars is one for those that like the classic weighted-blanket body high of its indica lineage with all the energetic pop needed to keep you off the couch if needed but perfectly at home on it if so chosen. A treat among treats. FAMILY HISTORY: GMO (Chem D x GSC) x Mint Chocolate Chip PALATE: Almond and herbs meets a whisper of menthol all wrapped up with sweet rainbow candy notes and a chocolate finish to the smoke. EFFECT: Creative and focused uplift with a quick body high that seems to reach your bones.
Effects
Energetic
Happy
Creative
Focused
Inspired
View Product Testing Data
THCA (Δ9-tetrahydrocannabinolic acid)
26.29%
THCA (Δ9-tetrahydrocannabinolic acid)-26.29%
THCA is a cannabis compound with a laundry list of potential mental and physical health benefits. THCA is the non-psychoactive precursor to THC, the most famous cannabinoid of all. While THC is responsible for the psychoactive "high" that so many of us enjoy, THCA has shown great promise as an anti-inflammatory, neuroprotectant and anti-emetic for appetite loss and treatment of nausea. THCA is found in its highest levels in living or freshly harvested cannabis samples. For this reason some users choose to juice fresh cannabis leaves and flowers to get as much THCA as possible.
"TAC" - Total Active Cannabinoids
27.2%
"TAC" - Total Active Cannabinoids-27.2%
Total active cannabinoids represent the total amount of active cannabinoids at the time of lab testing. This total of active cannabinoids considers all of the active compounds that the product holds.