It's an exciting time to be a cannabis aficionado. The adult-use laws in Massachusetts mean that there are more edible options than ever before. Adults over the age of 21 are permitted to buy cannabis products for personal, recreational use from licensed dispensaries. Canna Provisions is dedicated to making buying edibles in Massachusetts an exciting yet safe endeavor.
Buying Edibles in MA?
Canna Provisions, Lee store was voted Best Edibles dispensary in the Berkshires by The Berkshire Eagle for their Best of the Berkshires 2021 annual awards!
Quick Reminder: Be sure to bring your ID and visit any of our Massachusetts dispensary locations. Whether you are new to edibles or just looking for something new to you, visit us to check out these awesome options:
Top Edibles Brands in MA
Jump to
Wana

Wanna gummies are available in a range of natural flavors with no high fructose corn syrup. Choose indica, sativa, or hybrid for the sensation you want. Enjoy either cocktail-inspired flavors like pina colada, peach bellini, and limoncello, or sour fruits.
1906
1906 uses a patented technology that lends their drops a 20-minute onset or less. These functional edibles combine low doses of THC and CBD with specially selected botanicals for just the effect you want. Pop a Chill for relaxation or Go to up your energy. 1906's targeted effects bring you precision highs that make you feel just the way you want to feel.
Heirloom Cubes
Heirloom Cube are all-natural, non-GMO, and free from both artificial colors and flavors. A painstaking process offers a superior product and consistent dosing, so you always know what to expect. Enjoy Classics like their original or Sour Cubes. Or, experiment with special blends for energy, sleep, or microdosing.
253 Chocolate
At 253, they start with Callebaut fine dark and milk Belgian chocolates, then combine them with 100% Kosher Dairy and a high-quality distillate oil. By choosing the best ingredients, 253 ensures that the taste and texture of their edibles are as enticing as the effects they bring.
Betty's Eddies
The pleasure of Betty's Eddies starts with their bright and inviting old fashion candy packaging. Inside, you'll find a treat made with full-spectrum cannabis oil and organic fruits and vegetables. This brand is incredibly popular in Massachusetts.
Cheeba Chews Cheeba Chews were one of the first precision edible creators, and they remain among the best. Every batch of oil is lab-tested to ensure that you are always getting exactly the dose that you want. The chews themselves are available in a dizzying array of flavors. Stop in to see what's new and in stock.
Levia Seltzer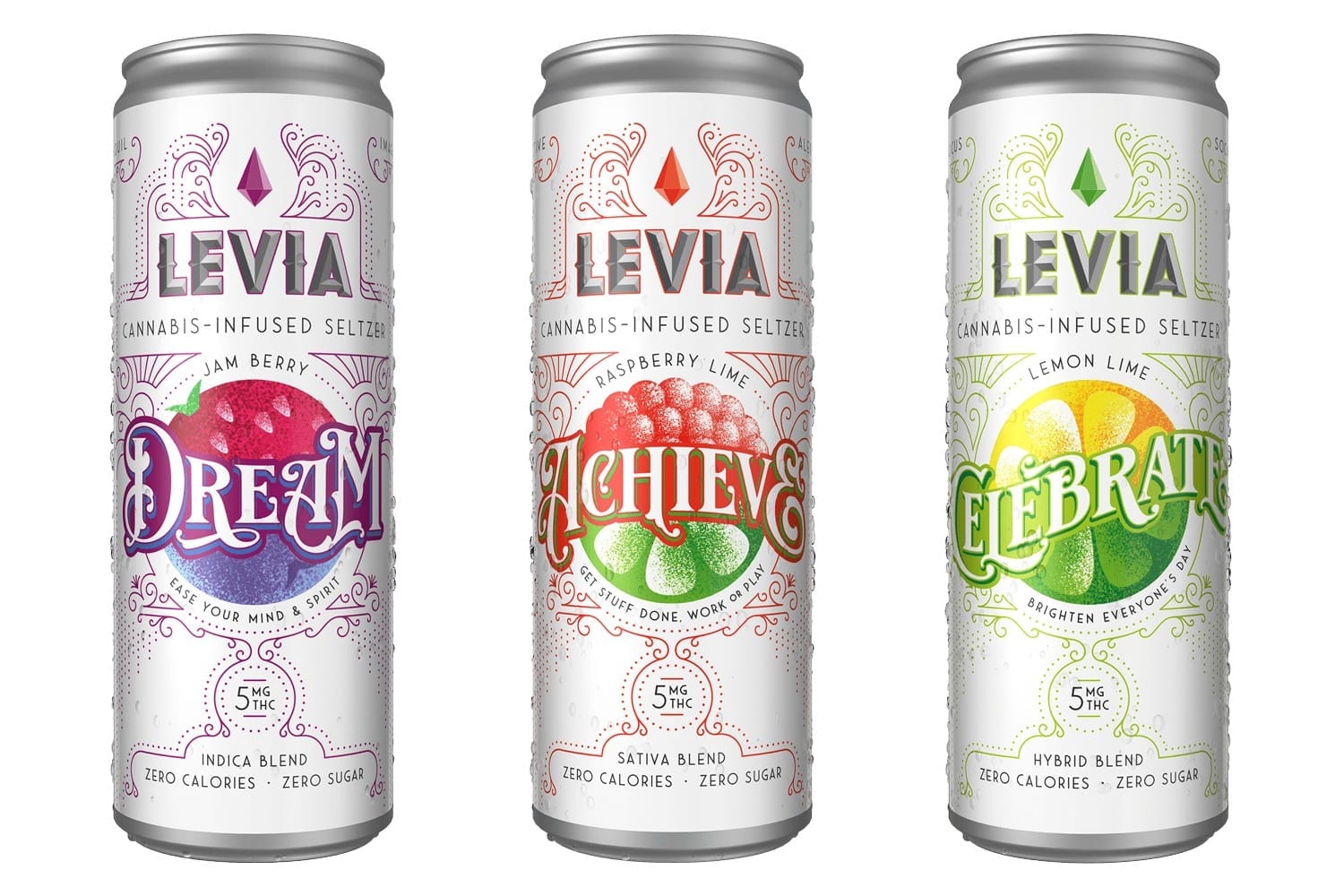 Looking for a festive beverage that offers an alcohol-free buzz? Levia Cannabis-Infused Seltzers combine great taste with cannabis and other botanicals. Enjoy the elevated sensation of a lemon-lime Celebrate or the fresh berry mellowness of indica-infused Dream.
Bhang Chocolates
This 9x cannabis cup champion offers indulgence into a decadent cannabis-infused dark and milk chocolate landscape. Bhang cannabis-infused chocolates provide vega, gluten-free options, low calories/low sugar, sustainably-sourced cacao, cannabis-free taste, all natural ingredients, and consistent and evenly dosed edibles.
Incredibles
Ten years ago, the makers of Incredibles needed a way to get their Grandma medicinal cannabis to ease chronic pain. She said that the cookies tasted as good as they made her feel, and a business was born. Today, Incredibles has a lineup that includes chocolates, gummies, tarts, and mints. Each is formulated for consistent and predictable dosing in a great tasting preparation.
Looking for The Best Edibles in MA?
We'd be happy to show you what's available. There are edibles available at a range of doses, delivery types, and ones for different effects. We are constantly scouting the best edibles available at Massachusetts dispensaries. We'd love to help you pick out your next one.